#006 : Cylinder behind the skull
Similar to the iris, the cylinders located on the back of the skull have different structures based on the movie scene sequence. Basically there are two types; one using a ball joint connector and the other using a universal joint connector.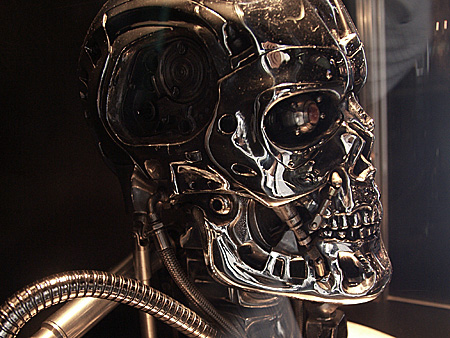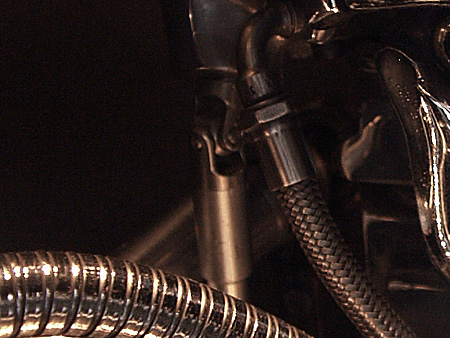 At the Terminator exhibition held in Tokyo in 2009, they had the prop that was used in the famous scene sequence in the beginning of the second movie on exhibit; the scene sequence where an Endoskeleton in flames is glaring this way. On this prop, they had used a universal joint connector.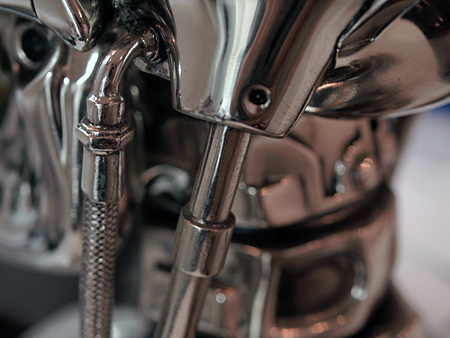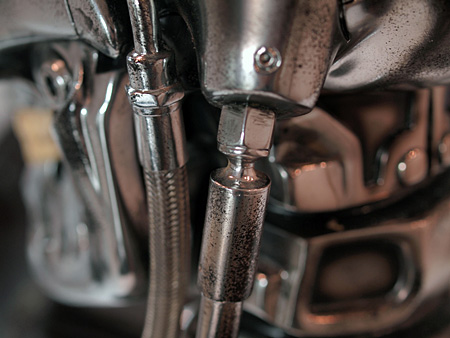 Examining life-size busts offered in the market today, there are no products that use universal joints, probably because of the material cost.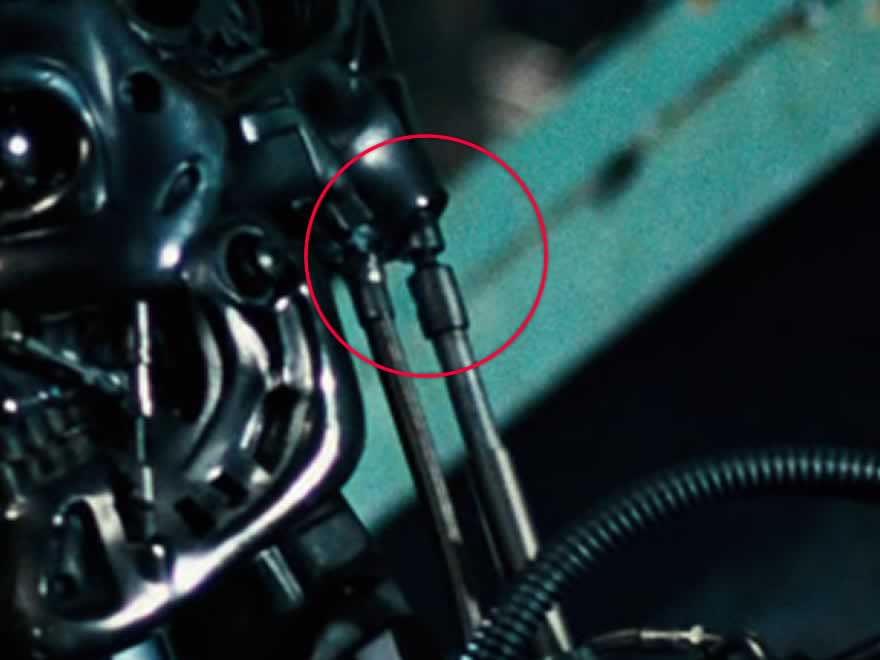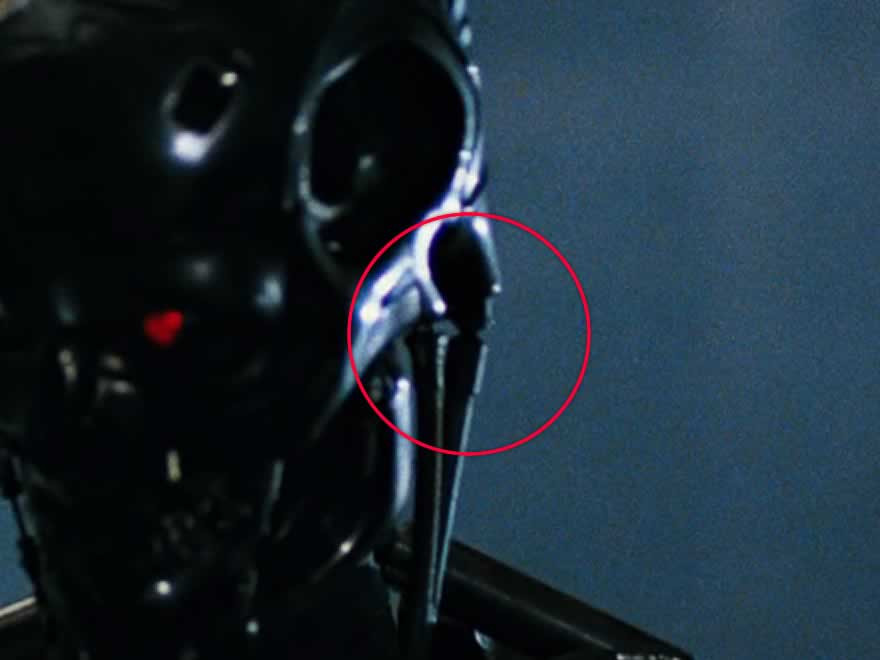 Ball joint connectors were used in the original movie.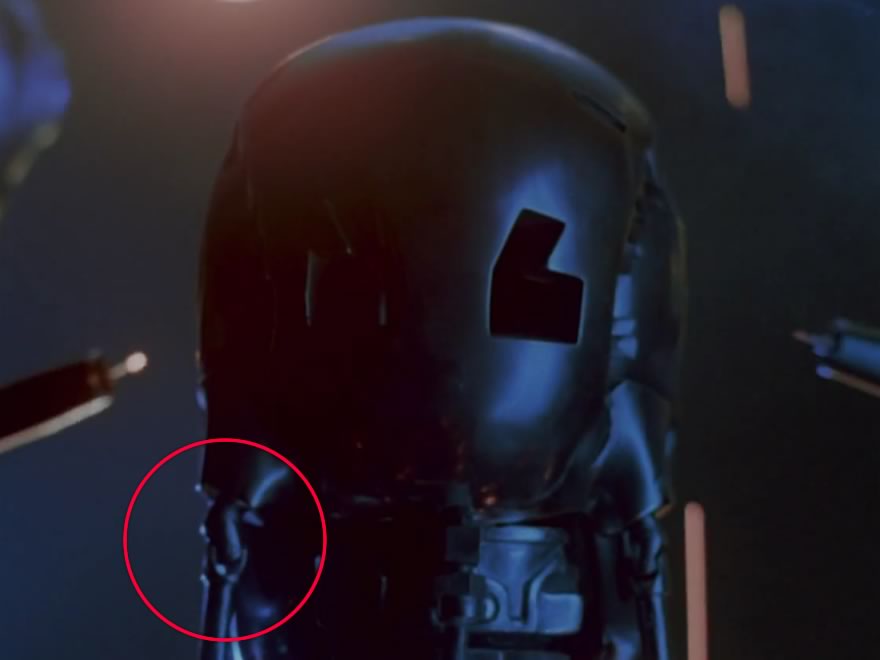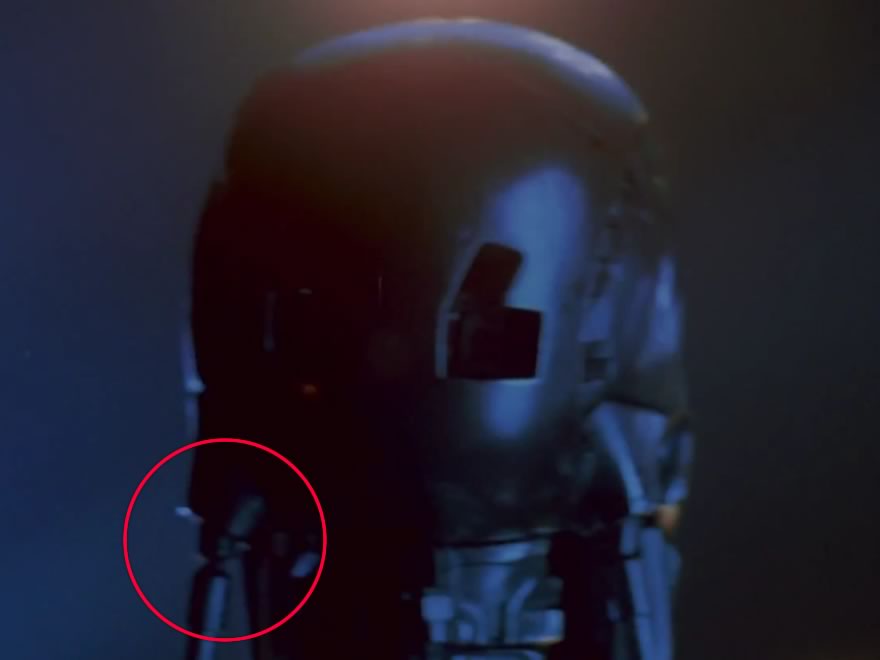 The famous movie trailer that ran before the T2 movie release. Supposedly they had used two props from the original movie created by Stan Winston Studios. If you look closely you can see that there are both versions of the T-800 running down the assembly line. This suggests that there was already a prop with universal joints in existence when they shot the original movie.
The connector rotates/extends/contracts in conjunction with the head movement.
Similarly to the eyes, there is no single answer to which joint is "correct". The Animatronic Bust from T-STUDIO uses a ball joint connector in accordance with the T-800 in the factory from the original movie. Since I had an intense desire to have this cylinder extend/contract and move with the head movement, I made an actual drawing of each component of the connector piece, and had it tooled out of brass. You can see how this connector functions by watching the videos on this site, but being the designer of this piece I really want people to see this in person. When I first ran a test to check the movement, I was thrilled to see it move just as how I had imagined it to be.
Research & Assessment
Interviews with people involved in project