By closely examining the close-up of the eye in the "Eye Surgery" scene sequence, you will see that the front lens is a blackish translucent piece, and the red light actually comes from inside the iris. Also, towards the end of the movie when Sarah Conner defeats the T-800 with a hydraulic press machine, you can see where the red light fades out from behind the lens, while it comes to a total breakdown. I have been thinking about this for years now; "the T-800 eye lenses are not red, but they are onlybecome red when they're lit", and "they are a blackish translucent color when not lit up"! This can be confirmed in the reboot scene sequence in T2 as well.
From the very first life-size Endoskull replica from Icons to the Endoskulls from XFX Studio, Sideshow Collectibles, and Style On Video… the lens on the eyes for all these products are made from a red translucent plastic, thus the eyes look red even when the eye lights are off.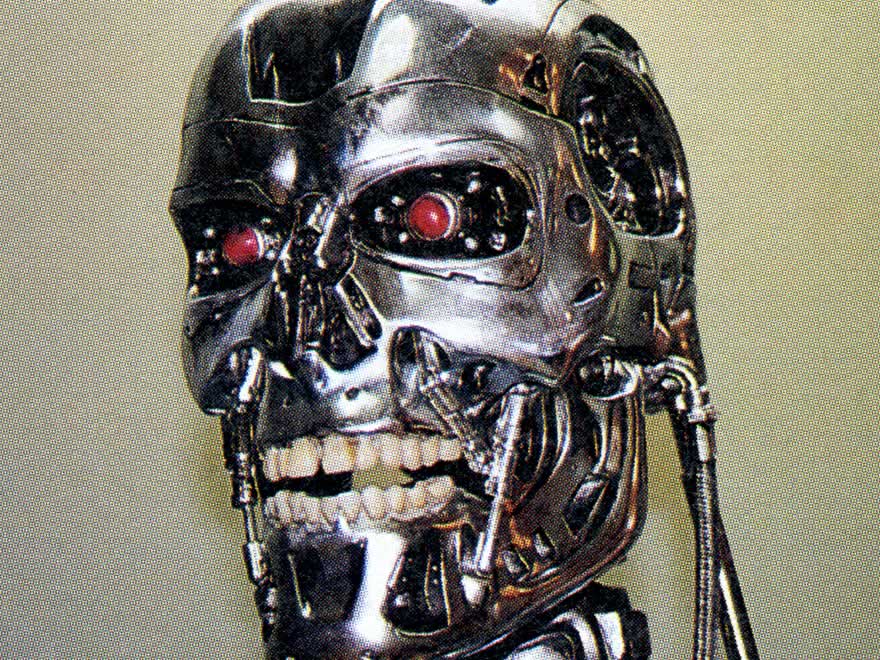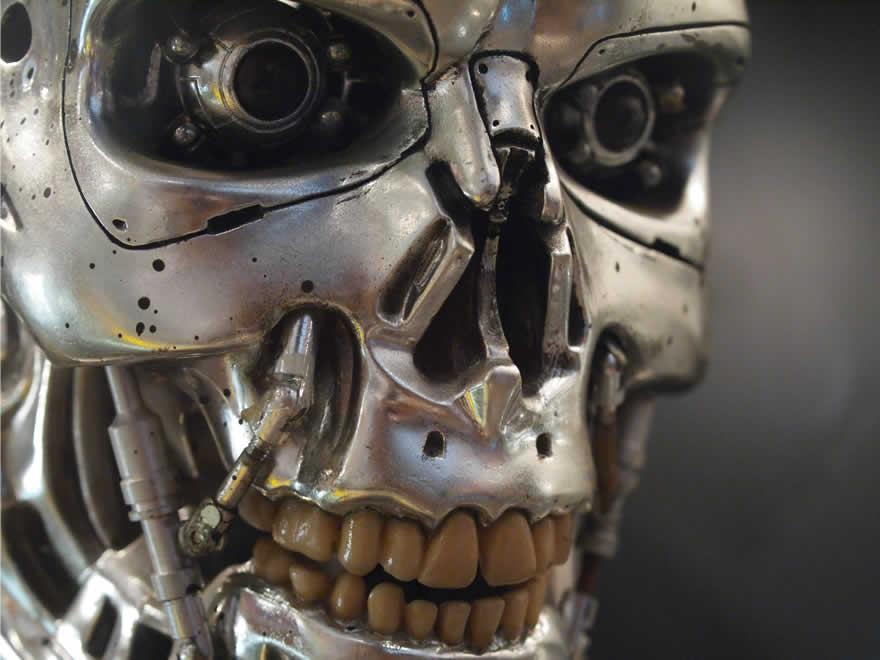 The eyes on the movie prop used in T2 seem to be red when the lights are turned off, so you can say that these manufacturers followed this prop, but I believe that the real Terminator's eyes should look like the prop from the first Terminator; they should not look red when shut down.
I agree that the Endoskeleton's eyes should be red. The gleaming red eyes are a part of the Endoskeleton's identity, and they play an important role in the movie by lighting up when the Terminator boots up, and dimming down when it shuts down. It's just that I couldn't stand the eyes looking red even when the Endoskull was turned off. For that reason the Animatronic Bust does not use the red lens provided in the M1 kit, but uses a lens I have created by adding some black pigment into a transparent resin.
Research & Assessment
Interviews with people involved in project