T-800 Animatronic Bust version 2.2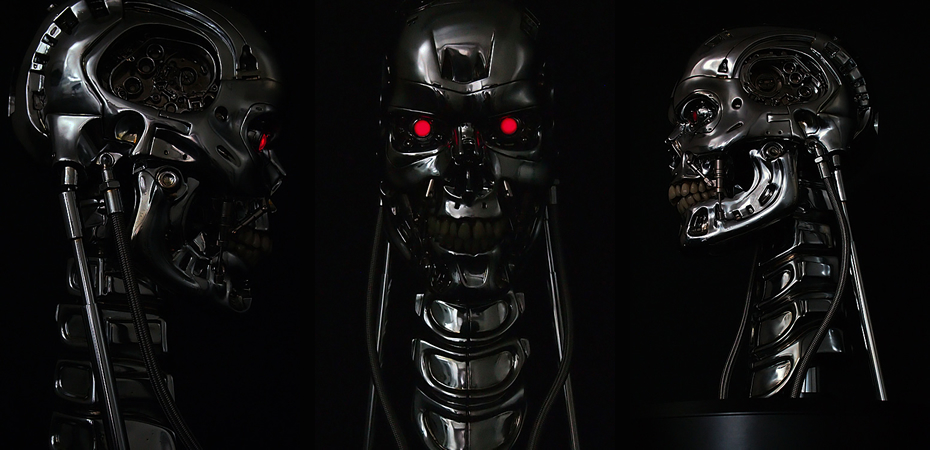 Improved control features and sequences from ver. 2.1.
In addition to the eye illumination mode added in ver. 2.1, a remote control mode and infrared sensor mode is introduced in ver. 2.2, as well as two new motion sequences and modes to select the number of times to run each sequence.
The remote control mode was added simply because I felt the need to add the feature, since it was obvious that it would come in handy when taking pictures or movies. Selecting, starting, pausing, resuming, terminating the sequence can all be done wirelessly.
The sensor mode goes into standby 20 seconds after turning the mode on. It will sense movement within 5 meters and start its motion sequence, and go back to standby after its 20 second sequence.
The eyes will stay on during this mode, as if the T-800 is monitoring any human activity. See the detail pages which explain these modes and how to operate them.
Currently on display at Tomenosuke Shoten in Takayama, Japan
Gallery
Movie