About T-STUDIO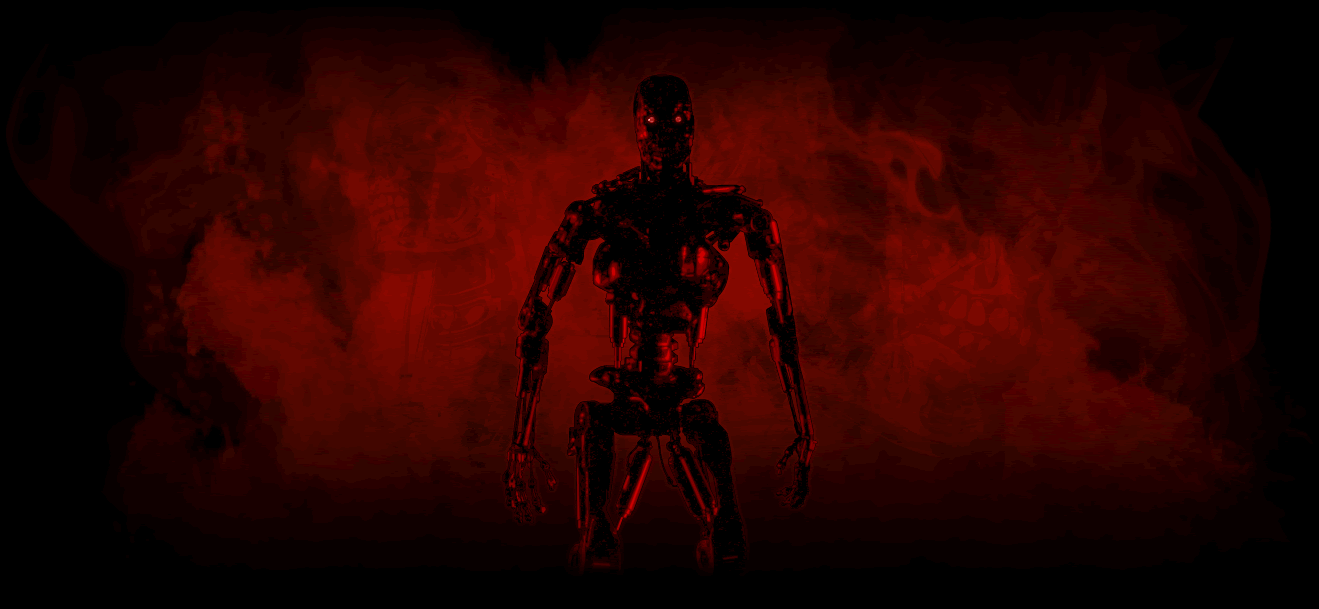 This website was created by a guy in Japan who is fascinated by the T-800 Terminator. I assume you have stumbled upon this website because you are at the very least interested in "The Terminator" series in one form or another. But don't mistake this website as a place where I review and critique the Terminator movie series, discussing whether the original Terminator film was the best or was it T-2 etc. This is a place to praise the formative beauty of the T-800 Endoskeleton, review the movie props, and discuss existing Endoskeleton models sold in the market.
I hope you will find this website enjoyable reading while comparing to your own collection, or if you've just started collecting, you may find this site useful.
In this website, I will also introduce the "T-800 Animatronic Bust" and the technology behind it, which was born from my inexplicable passion towards the Endoskeleton. The "T-800 Animatronic Bust" is my answer to the thirst of Terminator maniacs who cannot be satisfied with existing Terminator models and goods.
Animatronics Technology and its Challenges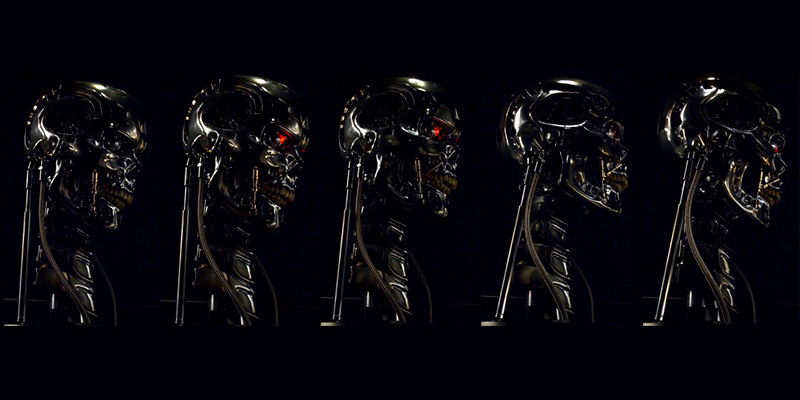 Two decades have passed since the release of the first Terminator movie, but the Terminator series has never become obsolete, and there are still numerous goods being released in the market even today. The Endoskeleton model is one of the most popular of all Terminator related products, ranging from small, palm-sized models to full-blown life-size ones. Full size busts molded from the original movie prop have powerful presence, satisfying the sense of possession for hardcore fans. But unlike in the movies (especially the first one), these models lack the sense of terror and daunt that dwell in the Terminator, except for maybe the red glowing eyes just like in the movies, which make them look like just another big, heavy, expensive figurine from someone who has little interest in these collectibles. That is what motivated me to breathe life into these objects and make them move as if there were a real Terminator in your room, just like in the movies.
To someone who has no interest towards the Terminator series this attempt would mean nothing, but for people like us who have dedicated their time and passion, this is groundbreaking. Imagine your Endoskeleton; once just a mock-up head sitting there, now turning its head and glaring at you… Something that was once just a small dream; T-STUDIO now reveals its Animatronic Bust to the world, and would like to share that revolutionary moment with you.
Feedback Welcome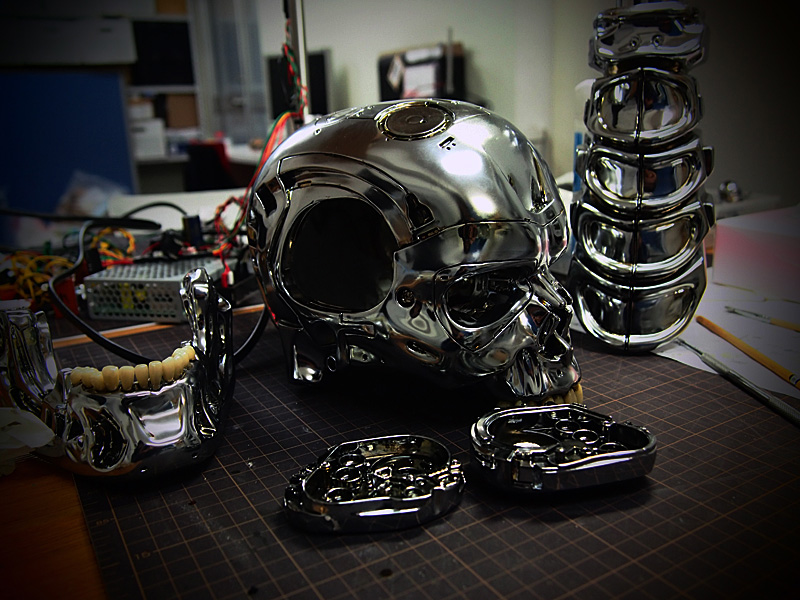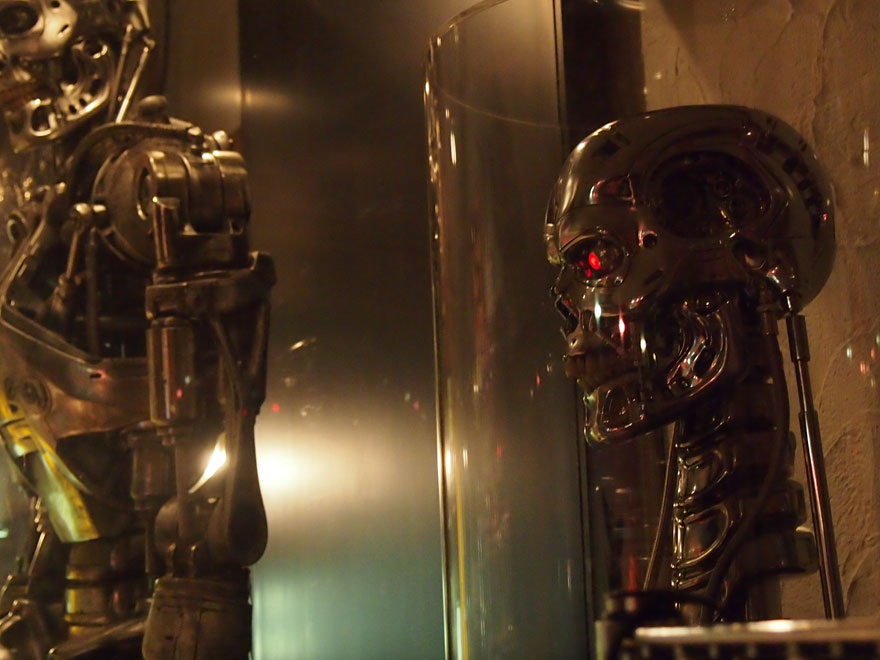 T-STUDIO is not a company, but "an ensemble of my beliefs, ideas, concepts, visions," and this "website" is a means of expressing or materializing that. If you wish, I will accept any build-to-order requests worldwide. But the core objective is to build this website into a full-fledged website offering comprehensive information about the Terminator, especially the Endoskeleton, from discussing movie props to introducing Terminator-related goods. My goal is to create a website that people would think first about to search for information about the Endoskeleton. To do that I need everyone's help. If you own any movie props or related products, or want to share any great experiences, please send me your photos and stories. And any comments, constructive criticism, or if you have found any mistakes in the website or have different opinions, please feel free to send them to me as well. By complementing each other I want this website to evolve together with the Terminator fans worldwide. As for any fans that live in Japan and want to see the Animatronic Bust in person, please send me an email.
And for the people around the world who want their own Animatronic Bust , I have set up a separate request form.